The Veneto: much more than Venice
Veneto is slightly smaller than Italy's other main wine yet it generates more wine than any of them. The terroir is rich and diverse.
The Veneto can be split into several geographical areas, each characterized by unique climate and soil-formations.
In the northwest the foothills of the alps hug the eastern edge of Lake Garda. East of the lake lies Valpolicella, with its sub region Valpantena, which translates to the "Valley of Many Cellars".
Valpolicella lives up to its name by producing 500,000 hectoliters of red wine. Here, the renowned Valpolicella, Ripasso, Amarone, and, near the lake Bardolino, reds are produced.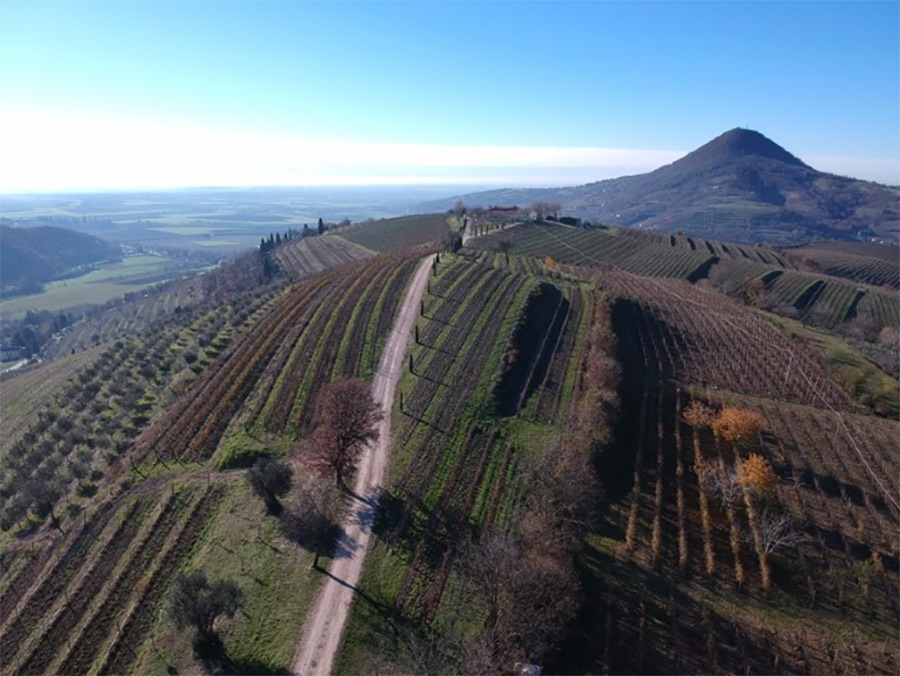 East of Valpolicella is Soave and east of that lies Gambellara. Both Soave and Gambellara produce the key white varieties, Garganega and Trebbiano, which is grown on volcanic soils, vinified in several styles – still, metodo classico, and passito.
East of Gambellara we have the Colli Euganei around Padua, land of the unique Moscato Giallo, and East of Padua we enter into the world of Prosecco, with the city of Treviso at its center.
Sandwiched between the two are the Colli Berici, home the Grenache variant Tai Rosso.
The region's vineyards cover is 90,000 ha, with 35,400 of that being acclaimed DOC; annual wine production is 8,500,000 hectoliters; 55 % white, 44 % red; 29 % is DOC and DOCG wines.
In the last 20 years, a burgeoning natural wine scene has taken Veneto by a storm.