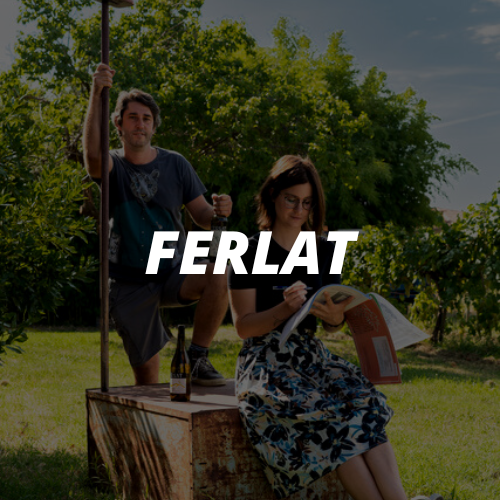 Ferlat
I CA RO
Denis Montanar is a winery located close to the Adriatic Sea, near the small town of Villa Vicentina, in Friuli.
Denis is from a long line of farmers, nurturing the soil of Friuli for four generations. The vineyards, some from as early as 1920, have never been exposed to herbicides. Never.
100 years of no herbicides Denis Montanar defines natural wine! Let's get to know him...
Denis began making wine in 1989, and in 1996 he decided to fully adopt the organic practices that he still today carries out on his 10,5 hectares of vineyards.
He and his son Carlo work mostly with traditional and local grapes such as Tocai Friulano, Verduzzo Friulano, Refosco dal Peduncolo, Merlot and Cabernet Franc, grown mainly on sandy soils with a mix of silt and clay.
This wine can be purchased in our Friuli tasting box