What is Natural Wine? more to the point what is wine?
30/03/2021
I've bought it and I want to love it, How? Wine Temperature
20/04/2021
It was 1942 when Marco & Giulias great grandfather left "Col del Lupo" to their grandfather Aldo.
The land, a hill covered with vineyards at the heart of the Prosecco DOCG, is located atop the high hills in the area between Valdobbiadene and Conegliano, where good ventilation, abundant sunshine and excellent drainage facilitate an approach to land management that avoids the need to use chemicals.
Grandpa Aldos life long commitment to honour this gift is continued to this day by his daughter Diana, niece Giulia and nephew Marco and remembered in their Col Fondo, L'Aldo, made 'come una volta'.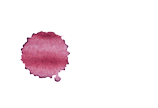 Col Fondo
L'Aldo
 100% Glera - Floral - Minerals - Refreshing
To Be Drunk 
As aperitivo - with friends - bread and salame - pizza
Col Fondo Prosecco Valdobbiadene DOCG
Notae
 90% Glera 10% Indigenous Grapes - Aroma of peaches & apple, medium acidity and crisp finish.
To Be Drunk At lunch/dinner - with friends - soft cheeses - fried fish
Prosecco Valdobbiadene Superior DOCG
Extra Dry
 100% Glera - Rose, Apple - Fine Perlage - Smooth
To Be Drunk At lunch/dinner - Aperitivo - seafood pasta - white meat
This wine can be purchased in our Veneto Sparkling tasting box