Friuli tasting box
£140 (including delivery)
Six wines from two of the biggest names in Friuli Venezia Giulia... or should we say seven...
it's our Friuli tasting box.
Red, White and Rose, this selection of six beautiful wines is a must have. Especially as it's actually seven.

---
Here's what's included...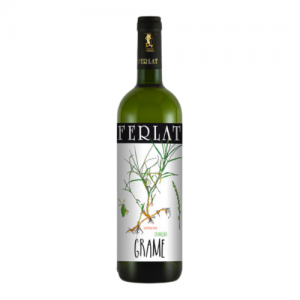 Grame (White)
100% Malvasia Istriana
15 day skin contact, barrique and tonneaux.
Deep lemon, on the nose highly floral with ripe fruit, juniper and nutmeg. Vanilla and spice and all things nice.
Perfect for an indulgent lunch with friends (and cheese)
Pinot Rosa (Rose)
100% Pinot Grigio
Skin contact in three volumes for 2 days, 4 days and 7 days, indigenous yeasts, cement tanks.
Floral notes,yellow fruit, cherry and candy/ Flavours of citrus and grapefruit medium acidity and light tannins.
Fancy another bottle with that lunch?
Friulano (White)
100% Friulano
48hr Skin contact, indigenous yeasts, cement tanks.
Intense yellow with light green reflections / Fruity, cirus, pear, minerality and spicey acidity.
A classic Friulian aperitivo, one will not be enough!
DENIS MONTANAR
RW380 MAGNUM (Red)

Merlot, Cabernet Franc and Refosco grapes
Macerated for 8 days in open oak vats with native yeasts.
Young, fresh and easy going - what we all strive to be...
DENIS MONTANAR
Refosco (Red)
Balanced, full-bodied and with a well-developed tannin.
This is a powerful wine, that represents the regions traditions… and it represents them well.
Makes Picking at leftover cheese look classy.
DENIS MONTANAR
Merlot Dodon (Red)
Not just any Merlot…
This is a particularly interesting Merlot - the grapes from this region take on a strong build and even an unusual presence.
Perfect with hearty red meat around an overcrowded dinner table.
Or choose another region...