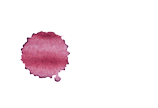 A wine tasting journey, at home.
Our natural wines are sold in exclusive tasting crates of six bottles, each one dedicated to a region.
Start by picking a region
19/04/2021
It was 1942 when Marco & Giulias great grandfather left "Col del Lupo" to their grandfather Aldo.
16/12/2021
The cantina Ferlat is well-known in the Friulian wine world. Based in Cormons in the popular DOC of Friuli Isonzo, it is a family business founded in 1950 by Silvano Ferlat.
22/06/2020
Monteversa is the name of the hill occupied by this Vineyard of 24 hectares with an annual production of around 54,000 bottles.
What Are You Saying About us?
Alessandro Pialli's Rosso Calbin is Simply Stunning

Amazing wine, New Colours, New Grapes, New Tastes, Loved ALL of them.

Great idea, love Italy and love exploring what it has to offer. The wines are always of the highest quality with interesting back stories.
Contact VinAnima
Place an order, find out some more or just say ciao!