Buy our wines exclusively through us!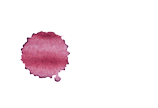 A wine tasting journey, at home.
Our natural wines are sold in exclusive tasting crates of six bottles, each one dedicated to a region.
Start by picking a region
06/06/2022
Denis Montanar is a winery located close to the Slovenian border, near the small town of Villa Vicentina, in Friuli Venezia Giulia.
22/06/2020
Monteversa is the name of the hill occupied by this Vineyard of 24 hectares with an annual production of around 54,000 bottles.
02/09/2020
Pialli's family produces wine sine the 50's: both grandfathers land was merged in 1999 to create a vineyard dedicated to the production of the little known Tai Rosso or 'Venetian Tocai'.
What Are You Saying About us?
Alessandro Pialli's Rosso Calbin is Simply Stunning

Amazing wine, New Colours, New Grapes, New Tastes, Loved ALL of them.

Great idea, love Italy and love exploring what it has to offer. The wines are always of the highest quality with interesting back stories.
Contact VinAnima
Place an order, find out some more or just say ciao!