Buy our wines exclusively through us!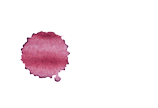 A wine tasting journey, at home.
find out more about the Wines, Food and Terroir of where our Vineyards are located
Pick a region
22/06/2020
Monteversa is the name of the hill occupied by this Vineyard of 24 hectares with an annual production of around 54,000 bottles.
02/09/2020
Pialli's family produces wine sine the 50's: both grandfathers land was merged in 1999 to create a vineyard dedicated to the production of the little known Tai Rosso or 'Venetian Tocai'.
19/04/2021
It was 1942 when Marco & Giulias great grandfather left "Col del Lupo" to their grandfather Aldo.